I know I just posted a Wood Connection Project yesterday… and I usually don't do these all the time, but when I went in to get a project for my guest post, I saw these cute little spring birdhouses, and I HAD to do them.

Aren't they lovely? You can pick up pretty much all the supplies I used for this project at the Wood Connection, except for the Vintage Storehouse Antiquing Powder in "White Cashmere" and Minwax Stain I had lying around that I used to finish the bases. I was originally going to do the bases white, but I wanted it to stand out a bit more and I really just wanted to experiment with the Antiquing Powder to see what it would do to stain. I think it's awesome. It gives it a really soft aged look.
I had fun picking out a bunch of paper for the project. The Wood Connection has a ton of coordinating papers so you can just go crazy and know they will all look good together.
The set comes with the cute little birds and everything… One last peek at the entire set….
I hope this makes you just as excited for spring as I am! Fingers crossed for warm/ better weather this week. Also my thoughts and prayers go out to those of you who have been impacted the recent storms across the U.S.
[Signature Snippet]
FEATURED AT: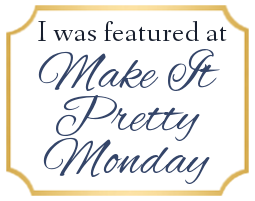 [Link Party Snippet]
6 8 5 xi 4 13 13 hornets 13 13 13 13s air 13 13s 5s 4 5 8 >> 7 5s s s